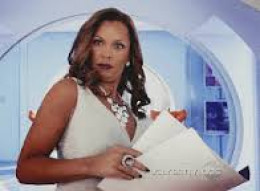 NO WAY! People from large families have a different perspective, mindset, consciousness, psychology & outlook than people who are only children. They are more hardscrabble and basic.They also are preoccupied with the more rudimentary aspects of life while only children are more attuned to the higher aspects of life. People from large families do not value cultural nor intellectual activities, preferring more basic activities. Only children are quite comfortable participating in cultural & intellectual activities. They also have a poverty & scarcity consciousness while only children are very ambitious. I have dealt with people from large families & they are different from me as night is from day.

They are very basic,instinctive people.They have no concept of privacy, living totally in the open.They don't care about the future,living totally in the present.They have no normal family relationship with their parents like only children have.They raise themselves & each other.They exist in their particular universe. They think in groups & have absolutely no concept of the individual.They are very clannish & are suspicious,even distrustful of outsiders while only children are more welcoming of outsiders.They are very parochial & very insular people. Again,I have dealt with those from large families & they exemplify such traits.They prefer to stay among themselves which is quite claustrophobic.It's very unwise for an only child to ever date, enter into a relationship with, &/or marry a person from a large family.There would be a cultural clash of epic proportions.

People from large families don't understand the only child's need to be alone and privacy. Privacy doesn't exist in the vocabulary of people from large families. Only children are used to the better things of life while people from large families are happy living in a poverty state of mind or near it. The only child will be put LAST as their siblings ALWAYS come first, even before the spouse and their own children while only children will put their spouse and children first.

People from large families have a deep seated prejudice against only children because the latter had more opportunities & advantages they had. Because they had a hardscrabble, impoverished upbringing, they consider only children spoilt. It's a very bad bet for an only child to ever enter into any type of relationship with them. It is better overall to enter into relationships w/another only child where there is a commonality .