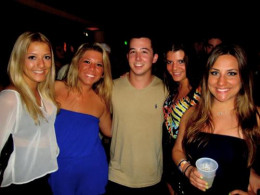 Generally speaking being practical under such circumstances encompasses (accepting the facts) as they are and (keeping things in perspective) while one begins to (move on) with their life.
A practical person is "realistic"!
A practical person knows they aren't the first person to have their heart broken nor will they be the last. They are aware of people who have gone on to find (better relationships) than what they had with their ex. In order to (move on) you have to (let go).
They understand their life is far from being over!
Every ending is a new beginning.
An example of being "impractical" is behaving as if you died, or you'll never find another person to love and be loved by despite the fact there are over (7 Billion people) on the planet!
It would also entail "romanticizing the past" as if everything was perfect, refusing to accept it's over, not getting on with your life.
A practical person understands that in order for their (ex) to have been "the one" she/he would have had to see (them) as being "the one". At the very least a "soul-mate" is someone who actually wants to be with you! When someone breaks up with you they're saying: "You are not (the one) for me!" That's not your soul-mate!
A practical person has the courage to turn the page to the next chapter in their life and understands the world didn't stop spinning.
Your future lies ahead of you not behind you.