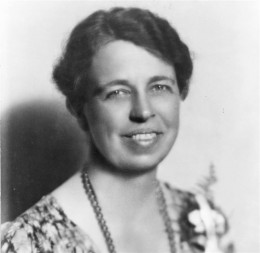 My former husband, a very handsome man, once said that he believes every woman has something beautiful about her and that he could always find at least one beautiful aspect about any woman---and he knew a lot of them. LOL. (He attracted women like flies.)


I believe he is correct.

And then there is that "inner beauty" which makes a plain man or woman appear very attractive, indeed. So although not every woman has perfect symmetry of face and body, I would say that every woman who is real (and also not drug addicted), is beautiful in one way or another. I truly believe that.

Just look at Eleanor Roosevelt. She had beautiful eyes and a lovely spirit.