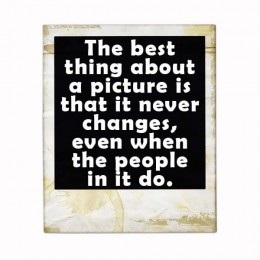 Losing touch isn't necessary a bad thing.
In fact it often allows one to reflect on the friendship itself.
Maybe it was always (you) that was holding the friendship together in the first place. If you didn't call them they would never call you, you didn't suggest or invite them over for a get together you'd never see each other. Most friendships rarely are 50/50.
There are many people unaware of being in "one sided friendships" until they've had some time to really examine the friendship.
In other instances having vastly different lifestyle changes can impact a friendship. Suppose your friend was single and then you got married, had children, and got wrapped up into scheduling "play dates" with other parents, school carpools, and other things...
Naturally your single person would drift away from you because your worlds are radically different now. They're likely to want to spend more time with other single friends or maybe it's you who simply do not have the time to spend with them one on one due to your various new obligations.
Oftentimes the "busier person" really doesn't notice the friendship is drifting until after they get settled. It's the person who was "readily available" that made a decision to stop making the effort to fit into their schedule. If someone rejects you enough times it's only natural to stop pursing things with them.
That's even true within a marriage!