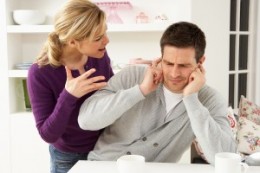 Your last sentence pretty much explains the paradox.
"As a victim, you are still hurt, and do not want to be bff..."
"...friends shouldn't give the silent treatments."
If you're angry at someone naturally you are going to want some distance from them!
Friends understand this!
(They know you might need time to "cool down" or reflect.)
Too often people want to tell other people how they should react to (their actions).
"While we are free to choose our actions, we are not free to choose the consequences of our actions" – Stephen R. Covey
Imagine someone getting caught cheating on their spouse and then expecting her/him to offer instant forgiveness and behave as if it never took place. It's simply unrealistic!
We don't get to tell someone how to feel/react to what we did.
Should there come a point where you can't take how they deal with things then it might be best to move on. Generally speaking people don't "change" unless (they) are unhappy.
If the "silent treatment" is something you hate very much and they know it but keep doing it then you might want to consider moving on instead frustratingly hoping they'll "change".
The goal is to be with someone who (already is) the kind of person you want not to "change someone".
However bear in mind; just as you don't get to tell your spouse how to react they don't get to tell you either.
It's okay to state your "deal breakers" and live by them.
The ball is then in your mate's court to appease you or not.