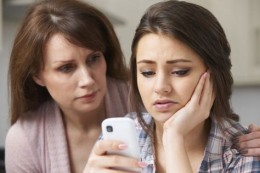 Most teenage pressure is "self imposed" due to immaturity and lack of self esteem. A large chunk of teenagers time is wanting to be "accepted" by their peers.The older one becomes the less they care about what others think.
Teens lack the ability to have a long view about life. Everything for them is about "right now". They can't see the teen years are just a temporary phase! They think they're smarter than adults.
This has been going on for many generations!