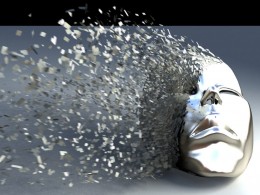 If the soul as commonly understood as the 'spark of God' and God is all things - including evil, then describing the soul as enduring when life ceases is to choose to ignore the changes of a personality due to chemical imbalance or brain injury that leads close family members to says "X became a different person' after the accident.

If my core being is suicidal and I take a pill that makes me stop thinking of killing myself - am I myself?

Example: in the Matrix 3 when:

(The Hammer: mess hall)
Bane: I really wish I could help, but I just... I don't remember any of it.
Roland: What about the cuts on your arms? Those cuts are more than one day old.
Bane: Yeah, definitely. You're right about that, sir. They look like they might be self-inflicted. Why would I do something like that to myself? Unless, of course, I wasn't myself... but... if I'm not me, then who am I?