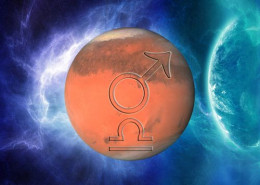 Mars is a planet symbolized by war, aggressiveness, and assertion. Mars is a planet who gets what it wants. It is a proactive planet. It is a participator in life. Aries, the first astrological sign, is active, aggressive, and assertive. It is natural that Mars is in its dignity in the sign of Aries.

Libra is the sign of peace. It does not like confrontation. It loves ease and beauty. Mars is considered to be in detriment in Libra because Mars is highly proactive and assertive.

Mars also loves action. Libra is not comfortable with assertion. It is not in your face. It believes in negotiation and diplomacy and Mars is the exact opposite. When Mars is in Libra, its energy is subverted and it becomes more passive. Mars, therefore, is weak in the sign of Libra. It is not as strong as it would be if it was in Aries.