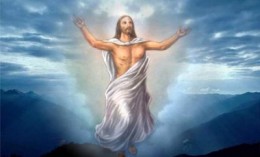 I doubt it unless I was actually one of the original disciples.
Back then Miracles or magic were preformed by others as well. Other people also came along professing to be the son of god or even God. Jesus was seen as being just another false prophet.
Some would say Jesus was trying to teach mankind that he was no different from anyone else with the exception of knowing the truth about who we are. When he teaches the prayer he says: "Our father"
Psalm 82:6 "I have said, Ye are gods; and all of you are children of the most High."
John 10:34 "Jesus answered them, Is it not written in your law, I said, Ye are gods?"
Luke 17:21 "....behold, the kingdom of God is within you."
Elijah raised the son of the Zarephath widow from the dead (1 Kings 17:17-22
Peter raised Dorcas from the dead (Acts 9:36-41)
Eutychus was raised from the dead by Paul (Acts 20:9, 10).
Supposedly the prophet Elijah preformed 16 miracles and Elisha did 32 miracles. (Before Jesus)
In fact as much as many Christians believe Jesus is "coming back" most people wouldn't believe it if he did! Imagine if all the TV channels and radio stations along with Internet suddenly scrambled and the image and voice of Jesus came on stating he was back. There would be lots of cynics!
Most of us would swear it was North Korea or Russia hacking our systems! The same would hold true if he appeared in the sky. It would be called a hoax!