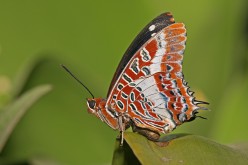 This is not about how you currently see the world but about how you would RATHER see the world.

1. Through the eyes of a Christian, Islamist, Hindu, Buddha.... to you the world was created by a great being who put all of the beauty and the complicated natural systems in place? The pleasant green, the rolling sea, the pretty butterflies and the grisliest predators... all put here by god.

OR

2. The big bang, evolution, the nature and mathematics of randomness that are the belief of most atheists or agnostics. Everything created itself to be so strange and wonderful by chance, The big bang created matter, the first stars changed and shaped our universe into the order we see today, and eventually life sprung up by chance and over a billion years made itself what it is on earth today?

Which is the more beautiful, the more wondrous, the preferred and best way to see the world?

Honestly... would you rather see the world through the eyes of a theist or an athiest? And why?