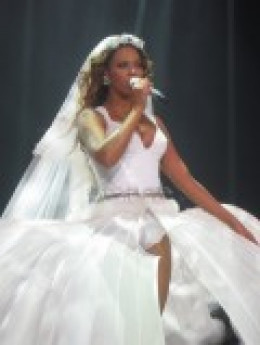 In Europeanized/Westernized societies, the lighter the better. Blondes are still viewed in such societies as the beauty ideal. When Africans, Asians, and Natives were overtaken by Europeans, the light skin idea was severely implanted into their consciousness. People of color, regardless of whether they were African, Asian, Native, or Latino were taught that their skin color were inherently inferior to that of the European.

Transplanted Africans in the Americas learned this particularly well. The more Europeanized/lighter skinned, finer featured they were, the more beautiful and acceptable they were. Conversely, the darker, more Africoid, more ethnic featured they were, the uglier they were deemed. Even though slavery and colonization ended, this residual result of shadeism/colorism still remains to this day. Since blondeness/lightness is still considered the idea, there are darker skin people who bleach their skin and dye their hair in order to appear more lighter, hence acceptance to society.

Also blonde/lighter skinned women are seen as feminine while darker skinned women are viewed as masculine. There are Black men who view the former as the epitome of class/femininity while viewing the latter as totally unattractive, even ugly. The skin color issue is such an issue in the Black community where even medium brown skinned people DO NOT wish to be considered dark complexioned as that means that they are ugly and worthless because they were inculcated with the idea that light= right while dark =ugly.