sort by best latest
I started creating a purse that is both modern and crochet. It will have wooden handles, a lining with a pocket and will have a flat bottom. I have been working on it for about a month and it is almost done. I have always loved crochet, but I want to crochet something that others will want as well. When it is done I will be posting all about it.
Right now I am crocheting amigurumi calico cat from a photo. It's pretty tough.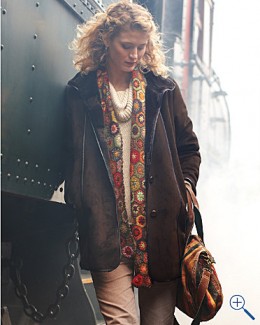 Crafty me-for the past two months I've been making small doll house people and Christmas ornaments to sell on Etsy, but then I saw a Haverhill Afghan Scarf in a Garnet Hill catalog and thought, "I could make this." Days later, after endless net surfing for the pattern, and still more hours teaching myself how to make hexagons, I decided that I am going to make this scarf. The hexagons look very nice with multiple colors and various types of yarn.