sort by best latest
Hey pal, I am a firefighter here in eastern KY. I am on two volunteer departments and act as an assisstant trainer. Be great to link some hubs your way.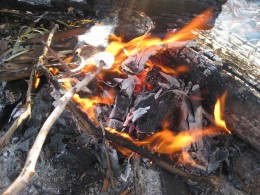 I light fires and after cooking my roast or marshmallows I then put it out but I haven't needed to put them out ! Had a ride in a fire truck once when directing fireman up to a fire!!
Not an official firefighter per se, though I've swung a shovel on a wildfire or two, just keeping my own property (or a neighbor's) from turning entirely to ash...
...and I've been deeply involved politically in helping to elect an honest Fire Board, plus backing them in their grim (but ultimately successful) task of cleaning up a corrupt Fire Dept. that had been run as a little personal tax-the-suckers fiefdom for the past 17 years.
Does that count?