sort by best latest
I worked in classified IT system management for a decade. Forwarded classified emails or copying them to an unclassified network and sending them to someone who didn't have a need to know AND clearance to know was an offense, per message/incident. Deliberately going around IT security procedures is an even greater offense, and setting up unclassified servers to hold classified data is a MASSIVE offense. There are people in jail for going outside formal safe channels for convenience, and she did it to avoid having records that could be subpoenaed.
Making it worse was that everyone who gets clearance is taught these things and reminded them in annual briefings. Everyone who sent her classified info with or without header markings knew it was a crime and did it anyway.
The information didn't have to be classified to have to have special handling. And as Secretary of State, her whereabouts, her negotiations and other intelligence information was classified because it was related to her and her job. Anything she sent along those lines was thus classified and she knew it - but protecting her own reputation was more important than protecting the nation.
There are people in prison today for far lesser offenses, and she's free. It is an immoral double standard.
I agree, it seems like a "no brainer" that Hillary's security clearance should be revoked! Worse yet, it hard to believe it wasn't intentional.

---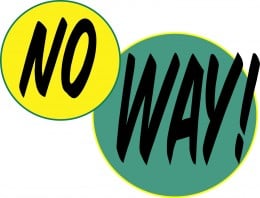 More important than stripping the National Security Clearance would be to strip Hillary Clinton from the election. She has been found to not follow the security protocol, or apparently even understand or care about security.
Donald Trump is a private citizen running for the presidency, there is no track record of security issues for Trump, but there is a massive pile of emails that are evidence of Hillary Clinton's failure on security issues.
As sec of state, Hillary Clinton had knowledge about issues, plans, tactics, and other means of using intelligence of the highest level in the country.
Only one president is was less qualified than Hillary Clinton and that was ex president Jimmy Carter. And Senator Barack Obama was about as qualified as senator Hillary Clinton. We already know what a bad choice Senator and 1st term president Barack Obama was and is even today.
We have to question with all the DNC and democrat hacked computer systems, as well as the shaky Clinton computer. How would Hillary Clinton even protect National Security information during her campaign?
NO for Hillary
YES for Donald
NOT Only should "Delusional" Donald be "Stripped" of his National Security CLEARANCE but there's a very GOOD Chance he might end Up in Prison as a Direct Result of his PENDING Law SUITs which include a MASSIVE Pending Litigation where approximately 5,000 AMERICANs are suing him for FRAUD and what appears to be a "Derivative CASE" Charging Trump with "RACKETEERING" ~ The FRAUD Suit is Scheduled for TRIAL on NOVEMBER 28, 2016 ~ Moreover, Donald recently ENCOURAGED Russia to apply ESPIONAGE Against the United STATEs which many EXPERTs have described as "Criminal INTENT" ~ It's UNCLEAR if CHARGEs will be Filed Against him for that "Reckless ANTI-American" Behavior ~
As for Hillary? Her INTENT is "Good & Righteous" so no Stripping Necessary, as a Matter of FACT she's one of if not thee most QUALIFIED Individuals to ever run for President so there's really NO Comparison between her and Trump~
AP

I would agree that there is no comparison between Hillary and Trump. Trump didn't vote for the war in Iraq, didn't agree to remove the troops from Iraq allowing ISIL. Didn't screw up Libya,cause the deaths in Benghazi, and dn have a trail of dead

---