sort by best latest
Yes. Like every president since Bush I. Technically, Bush II was in the military, but his service has been questioned for years. Once the draft stopped, it's been a little unrealistic to expect our politicians to have military service. Only 1% of our population serves. Not that I don't think that would yield a better field of candidates for most offices than the field we've had for the past 40 years.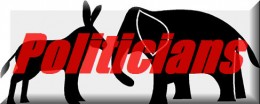 This is the full list of all the US presidents that were not in the military.
John Adams, John Quincy Adams, Martin Van Buren, Grover Cleveland, Woodrow Wilson, Warren G Harding, Calvin Coolridge, Herbert Hoover,FDR, Bill Clinton, and Barack Obama.
Even Jimmy Carter, and Richard Nixon were in the Military.
Demas
I don't understand the point of this question? It is only used when a democrat is the presidential candidate and they have been in the Military.
What is the issue of wealth? Barack Obama and the Clintons weren't rich. The Clintons didn't get rich until after they left the WH. They left with ten million dollars in debt.
How do we apply contentious, and do you have any examples of any contentious previous president to give any relevance to the word?
It is worth noting that FDR served as the 12th Assistant Secretary of The Navy, a valuable experience for his wartime years as POTUS.

Both Clinton and Trump are securely in the wealthiest 1% of Americans after Hillary's meteoric rise in wealth.

---