sort by best latest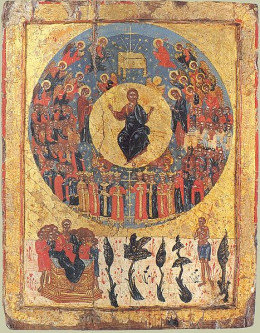 Not to be philosophical; however, in a journey there is both a beginning and an end. Thus, one could argue during this journey on earth or if you will the continuum there must be a significant change perhaps to motivate to the next stage (i.e. a baby in a womb must be born into a significantly different environment or die), How motivated would we be to want to continue to the next phase of our journey if our mortal bodies were not decrepit?
RBJ33,
Oh dear friend, I have no answers to life's questions or problems. In fact, I've got a whole slew of my own questions I'm seeking answers for and all I can say is life doesn't always seem fair. Some people say happiness is a state of mind, but I suppose it's accomplished easier with a healthy body!
My suggestion to you, if this is your struggle; find a better doctor and if you're that good Christian, then it sounds like you need to have a talk with the big guy upstairs and ask him to give you the strength you need to live a happy fulfilling life, until your time here is over.
My thoughts are with you!
Cat
It is very simple if you think about it. "For the wages of sin are death." Even when we accept Jesus Christ as our savior, our flesh will continue to sin. Growing old is just the cycle of life God has provided us. All men are condemned to die because of the sin of the flesh. Sin of the flesh is unavoidable. This God knew well. It is why he sent his son to "save" mankind's souls to eternity in Heaven where we will no longer be old, decrepit, in pain, etc. For me the payoff is well worth this short time we have on this earth.