sort by best latest
The simple answer is yes - it already happened - at the Boston marathon for example. This is about young people becoming radicalised for whatever reason. The Paris shootings happened to be religiously motivated - the killers were 'defending the name of Allah' because of the satirical nature of Charlie Ebdo's cartoons.
The jihadists had their training in Yemen and possibly elsewhere, under Al Quaida guidance, or ISIS. The message is the same - use violence to gain recognition, gain glory, gain publicity. Choose relatively easy targets and put fear into the lives of ordinary people.
You can bet your bottom dollar now those names on suspected terrorist lists - in the USA, UK and France - no fly lists and what have you - will be closely scrutinised over the next few weeks. What to do with these potential terrorists is another matter. In a free society we're supposed to give everyone equal treatment and not pursue lines of torture etc etc. Guantanamo sort of ruined that ideal.
Any slaughter can happen anywhere at any time. Especially when it's fueled by religion.
The Hebrews did their killings around ~800 BC, the Christians did theirs all through 500-1800 AD, and the Muslims are having theirs now. And if you wanna talk body count, the Muslims have a looooooonnnnng way to go to measure up to their big brothers.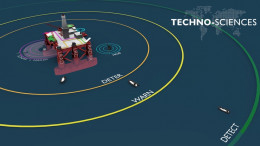 To be precise, not worried however, we need to be prepared and significantly vigil. If we focus on a preventative maintenance program perhaps we will ensure our lives are still insulated from this madness.