OK, here goes: technical glitch, working on it...
Trying to make this photo larger, not sure how to do that.

Where is Kimberley when I need her!?

getting there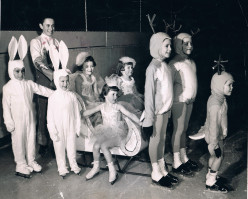 Oh well, I tried. The shorter 'bunny' is me. Taller one is my sister at our ice follies show, circa 1956 lol.