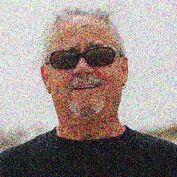 OK! I have been writing on HP for over 3-1/2 years, and this morning it looks like Google has done it again! I have been getting a steady readership for over a years now, but this morning I went to "0" from all Google sites for the last 24-hours.
Am I upset? Actually, NO!
You see, I have accepted thee fact that the HP RICH-MANS CLUB is a myth, and actually, I stopped chasing the Golden Ring long ago.
I made a concious decision, to keep my best writings to myself, and just place an occasional "commercial" Hub out there for others to read.
It has become obvious that HP is a site for "searchable" writing and not truly Creative writing. In fact, HP tried to make this a clear goal for everyone when they implemented their "Idle Hub" criteria for everyond.
Oh, I will get back into th graces of Google and HP eventuially, I guess, but I amnot going to waste my time jumping through their elusive hoops.
I think that I will just WRITE!