Mind if I toot my own horn for a minute?

I'm in a good mood today because HubPages has helped me knock an item off of my wanna-be rock journalist/heavy metal geek bucket list....

Those of you who read my Hubs (all two of you) obviously know that I'm a big hard rock and metal fan. Over the past year I have written numerous reviews of albums released on Stormspell Records, a small indie label devoted to '80s/retro metal. Thanks to those articles I have become friends with the owner of said label on Facebook.

About a month ago, he contacted me saying he was in a pinch -- he was prepping the layout for a new CD release that was due to go to the printer in a few days, and the band had sent him a brief bio/history (to go inside the CD booklet) that was poorly written and needed tweaking to make it usable. He asked me if I could do a quick rewrite/edit on it and said he'd send me a free copy of the CD as a thank you when it was released. I said "sure, no problem," he sent me the file, and I banged out a readable version of it over my Sunday morning coffee.

Yesterday I got my copy of that disc in the mail ("20 Years of Terror" by the '80s thrash/death metal band Terror) and lo and behold, in the booklet I am credited and thanked for my "Editorial Assistance." Yes, my name is in the "thanks" list of an actual CD!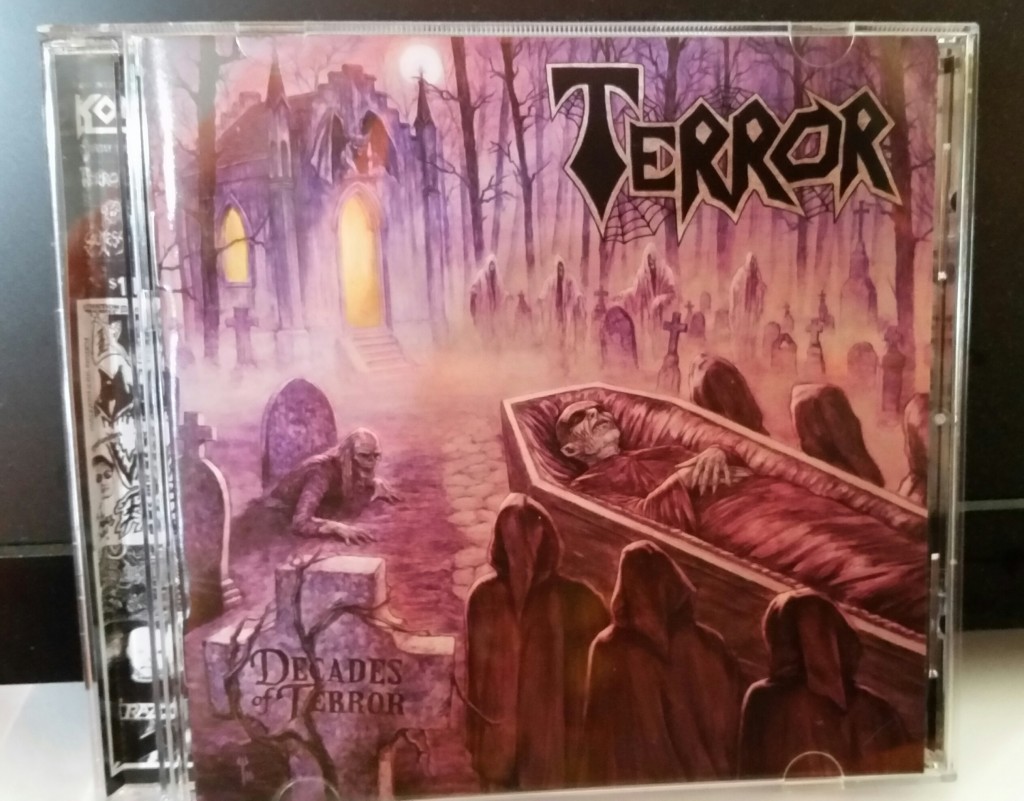 This may not sound like a big deal to some of ya, but as a guy who spent way too much time during my teen years obsessively studying the lyric sheets/credits/thanks lists in the liner notes of every album I bought, this was a VERY COOL THING for an old headbanger to finally achieve... and I owe it all to HP!

(happy dance)