So here's the poem about Rutabagas in Robert Frost style generated by ChatGPT

Rutabaga Road

The rutabaga road is rough and tough,
Its yellow flesh does strongly puff,
A root with sturdy, hearty ways,
That grows within the farmer's blaze.

Along its path, a journey waits,
With bumps and twists, no time for gates,
But still it stands, this rugged gem,
A symbol of our farmer's stem.

Its taste, so earthy, sharp and strong,
Defies the seasons, lasts so long,
A vegetable that makes us see,
The beauty found in simplicity.

So take a walk, with rutabaga bold,
And feel the power of its hold,
A taste of nature's finest treat,
In fields and gardens, at your feet.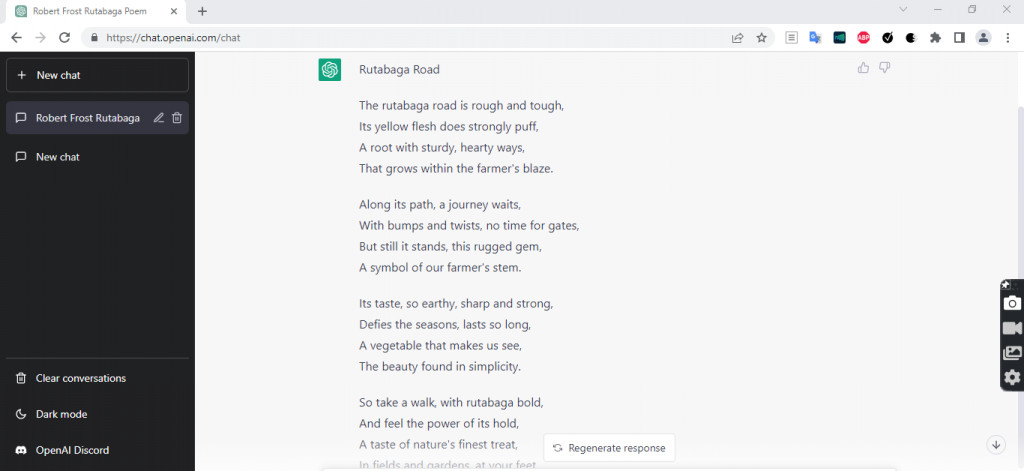 Don't tell me it's not good!