There is an arts forum around here somewhere. There are also many artists with instructional and portfolio hubs. I can wield a brush, sling some clay, carve wood, make molds, cast in several materials. I also do murals, signs, decorative pieces, architectural enhancements (sculptural or graphic), landscaping features, commercial painting, concrete and stucco, carpentry, trade show displays, technical illustration, CAD, computer graphics.

I have been a certified vocational instructor. I have proven that I can teach difficult high school students these skills as well as Animal Care (rabbits to horses), Food Services, Third-5th Grade elementary, Special Needs Academic/Vocational, art appreciation and Sunday School. I am hoping to continue as an educator as well as an artist and a writer.
My efforts don't start or end here, but I have a lot to share if you want it.

I am here for a purpose, not to play games with losers. I have a keen interest in World Religions. I am truly curious. I don't need to defend, or impose my beliefs. I am glad to share. I opened the door here, and some gang of trolls got in my face and called me stupid. Only a fool picks a fight with a stranger.

Do you want to talk ART? Here is an illustration that I did in 1975. It was an assignment from Ringling School of Art to do a children's book illustration. My style has changed since then, but this is "how I rolled back in the day". I find it interesting that it is apropos today.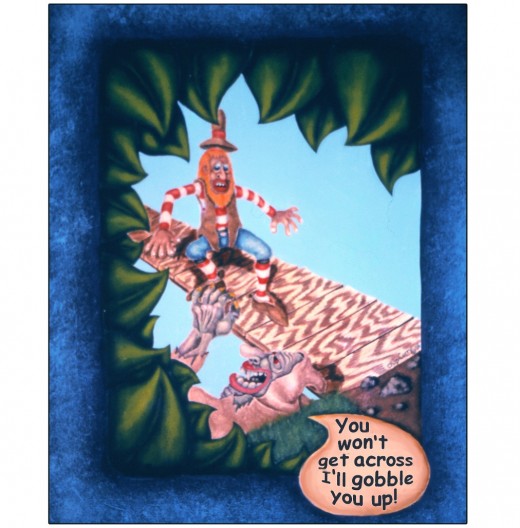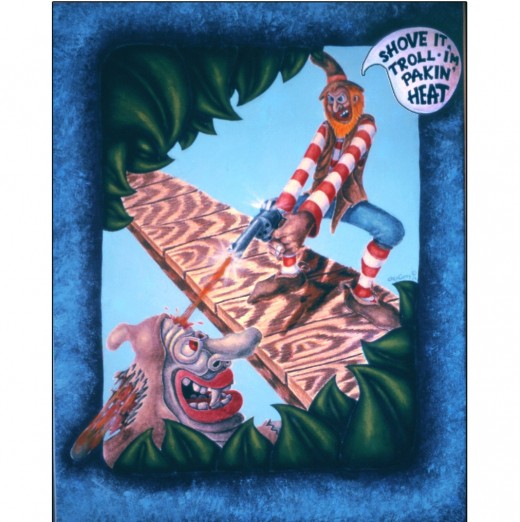 Watercolor, Acrylic, Colored Pencil Ilustration by Chip Curry (copyright 1975)