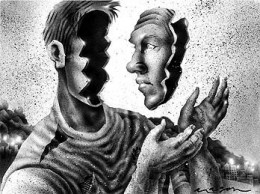 Children develop a lot of their characteristics from the interactions with their parents. If the parent is critical towards the child the child then starts to self reflect and begin to judge him/herself in the same negative way the parent sees him/her.
The child develops an inferiority complex that has been programmed into his/her subconscious mind thus leaving the child with the inability of having any self confidence.
Jealousy is born because of the low self esteem the child has developed from their critical parent and the child is not comfortable with who or what they are. They are constantly looking outward at what others posses but never looking within to see their own strengths.
Critical parents are very damaging to a child's self ego and can do tremendous damage mentally and emotionally if the criticizing continues.