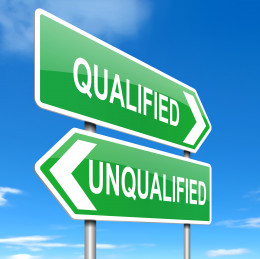 GM

Why do you constantly lump Christianity in with other religions using words like fanatical, religionists, western religions, right-wing fundamentalists?

I know why your run of the mill atheists do that, because&actually accurately so, they view religions as worldviews contrived by deluded people.So do I,but deluded by Satan as are atheists who lump Christianity with other world religions. All the world religions are man made ways of reaching up to God but Christianity is not that at all & even a died in the wool atheist, if he/she values reason and logic can see how it is wrong to lump them together.

I have followed you here on HubPages for a long time & I have no doubt you are intuitive, analytical & intelligent but I can't get over the fact that someone like you does not see the distinction I am making about Christianity.

You disagree with Christianity? OK. I can accept that but you can't honestly disagree with a worldview when you label it as something it is not or lump it in with beliefs that are 180degrees diametrically opposed to it. If I am not getting through to you maybe this will explain it better, I trust you'll read it?

http://philippians1v21.wordpress.com/wh … -religion/

Another thing that atheists do (I'm not saying you) is act as if they & only they can interpret the meaning or basis of Christianity by taking scriptures out of context.The Bible is a complex book of 66 books with 44 authors written over 2000 years and yet it conveys one message throughout the entire book because there is really only one author & that message is the Gospel of salvation and the author is God.

Recently a rabid atheist here on Hub Pages told me "This "Dr. Miller" has no degrees relevant to the subject at hand. Bible and speech degrees do not qualify one to be a credible historian." because Dr. Miller totally dispelled an assertion of his. Yet this same huber feels he is qualified to attack the tenants of the Bible with lies & distortions anytime he is afforded the opportunity.The Bible, the Word of God. You had better be sure you are qualified to take on the Bible.If you think you have to have some special qualifications to read, research & understand history how much more would you need that to understand the Bible?The sad thing is there are tons of people more intelligent & dedicated to truth and knowledge than you or I who can explain the Bible yet some are so full of themselves they will not try to listen.