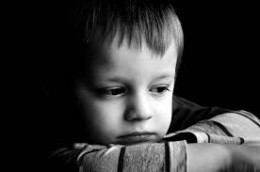 Thinking, responsible, moral, intelligent, and mindful people have the amount of children that they emotionally, psychologically, & financially support without stress & beyond the rudiments. They realize the importance of family planning for the betterment of their families emotionally, psychologically, financially, and even psychically. They know how detrimental it is for people to have more children than they can reasonably support emotionally, psychologically, & financially.

Intelligent people are aware that those who have large/very large families cannot adequately support their children as very little money allotted per child which means the latter MUST do w/o on many occasions. They also know that parents can't raise a large number of children by themselves so that means that the oldest/older children have be second parents, if not the sole parents if the task becomes too daunting for the parents. They know that because of impoverishment & tight finances, in order to stay socioeconomically afloat, they get outside aid via relatives, charities, their church, or the government. There are hardly any economically sustainable large/very large families.

Intelligent, thinking people know that children in large/very large families have little to no parental attention so they must raise themselves &/or each other. Many oldest/older children in large/very large families are either cast aside, neglected, or pressed into indentured servitude to their parents & siblings 24/7/365. They see that the more children a parent has, the more cast off the older children will be in favor of younger ones who themselves will be cast off at such succeeding child.

Intelligent, thinking people see that children from large/very large families have poor nutrition or entirely malnourished, have next to non-existent medical/health care, and poor quality of clothing from charities or donations. Such children oftentimes work from childhood to get the things that other normal children have. Many of them, esp. the older ones, have to forfeit their education in order to supplement family income, thus they will be impoverished & poor like their parents so the cycle continues ad continuum. To intelligent, thinking people it is totally irresponsible, if not egregiously inexcusable for any parent to have large/very large families, knowing its detriments to the children involved, when there is birth control readily available.