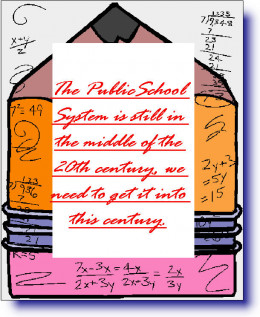 Homework Y or N. The answer should depend on what Goals you think that schools and their "education" are trying to accomplish.

imo, Formal education is to provide the students with the necessary information and brain skills that will at least allow them to compete in the job market. Without this as a goal, there is no real purpose for formal education. Remember out education system is pretty much the same as it was for the Ancient Greeks and Romans, but then only the idle rich were educated.

A lot has changed in over 2000 years. And it changed drastically since the Industrial Revolution, and accelerated in the mid 1950s, Knowledge from the 20th century is of historical academic use today. The 21st century has broken many of the established knowledge of even the 20th century.
The point is that we have a lot more things to learn today, and unlike knowledge in the past, we need to know a lot more just to make it through the day. Kids have no problem with the new technology but they are in an intellectual bubble that doesn't allow them to see outside of it. This is where formal education needs to penetrate that bubble or at least galvanize it with their bubble.

The 3 R's are not enough today, and they even eliminated the Cursive Writing.
Yes, we need homework as we always did because class time is not digested homogeneously because of the diversity and learning abilities of the students.