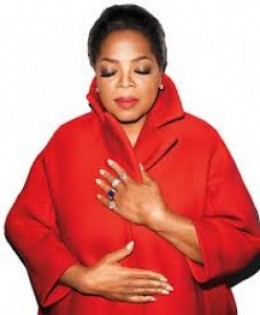 The underlying reason is envy, pure envy. The masses lead mediocre lives of socioeconomic semi-struggle. Most are not successful in an iota. They are middling socioeconomically. In their purview, people who are wealthy are corrupt, materialistic, & other negative things. They are the ones who were programmed by their parents & other authority figures not to have high goals because they were inculcated w/the premise that to have high goals are unrealistic, delving into the utter fantastical. They were further brainwashed to be comfortable & to "know their place" in the societal scheme of things. They were indoctrinated in the paradigm that they are just average nobodies & average nobodies should never strive outside their respective station .

Some were trained in the religious paradigm that wealth is somehow evil & they should never strive to be wealthy. Another subcategory of this religious inculcation is to be wealthy is an exhibition of G-R-E-E-D. Then there a few who were taught that wealth will "corrupt" them, causing them to become conceited & thinking that they are superior to others.

Most people hate the wealthy because the wealthy are living lives that the former wish they could live. The wealthy have financial freedom to live life beyond the rudiments & a few luxuries. They live in the best neighborhoods, eat superior quality food, have great medical care, & can send their children to the best schools. They also have a generational legacy which most people don't have.

Furthermore, subconsciously most people hate, even demonize the wealthy because they wish THEY were wealthy. They want to live a lifestyle free of financial worry & want. Most people know that they are 1/2 to 1 paycheck away from poverty/penury & homelessness. If anyone happens to them financially, they would be at the socioeconomic bottom. Wealthy people, on the other hand, are PAYCHECKS away from poverty/penury & homelessness. The latter don't ever have to worry about becoming poor or homeless while the majority do & that is why the majority hate the wealthy. They are in a quite precariously perilous situation while the wealthy.......AREN'T.