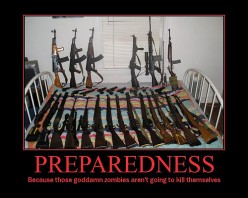 Were Hibernian Zombies wiped out by King Angus and his allies among King Arthur's Knights?

"How Sir Tristram had speech with King Angus of Ireland; how he undertook to champion the cause of King Angus and of what happened thereafter."

http://www.sacred-texts.com/neu/eng/crt/crt22.htm

The bodies of Irish Zombies are unearthed and date from the time of Arthur.

http://news.discovery.com/history/zombi … 10916.html

Is there still a Zombie threat?

http://www.bt.cdc.gov/socialmedia/zombies_blog.asp

The CDC thinks so?