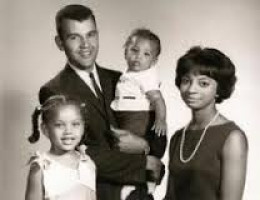 I believe that those who elect to have children should be prepared for them financially, emotionally, and psychologically. I believe that couples should practice the F.E.P. principle when they have children. Before children have children, they should have a stable job which could afford them a comfortable standard of living or better before they have children as no child should be brought up in poverty, struggle, and/or want. Being poor and/or impoverished affects children in myriad ways-physically, emotionally,intellectuallly/academically, and psychologically.

Also a couple has been in their 30s at least before they have children. The 20s should be a period of exploration and experimenting, finding out about relationships, attaining educational, and/or career goals. By the time, couples reach their 30s, career and/or educational goals are somewhat solidified in addition to be getting their wild oats years out of their system, so they are settled with their jobs, goals, and life.They have the experience and acquired patience to be good parents. Mid-30s, good time to start family.

Couples should have from 1-4 children. With that number of children, each child can receive adequate parental attention. Small(1-2 children per household) and medium sized (3-4 children per household) afford parents with an adequate span of control over their children. Adequate span of control means that parents can raise their children effectively w/o forcing the older children to parent their younger siblings.

In large families(6 or more children per household), there is impoverishment and/or struggle as parents cannot afford to support children adequately-barely so. Children have no parental attention-they raise themselves and/or each other. Oldest children parent the younger siblings, NOT the parent. If parents have children, it should be anywhere from 1-4 childlren, that way children will receive good parental care.