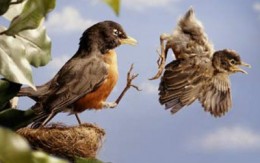 Life is a (personal) journey.
Therefore no one outside of yourself can truly know what makes you happy, what your dreams and goals are. That's an internal discovery.
The role of a parent is to protect, teach, and guide the child to become an independent, responsible, self-reliant contributing member of society. Mentally & emotionally graduate into adulthood.
Parents (in my opinion) are "wrong" when they refuse to allow their adult children to take charge of their own life.
The rite of passage to adulthood is learning to stand on your own. Some parents refuse to allow their children adulthood independence.
There's a time when it's best to kick an adult child out the nest and allow them to fly or learn from mistakes. Ideally everything a parent has equipped them with during their formative years will serve them.
It's okay to be there to provide (solicited advice) but not to interfere.