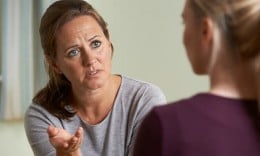 This goes w/the territory as far as siblinghood goes. There ARE adult siblings who believe that because they are FAMILY.......they are entitled to the socioeconomic benefits of the more successful siblings. They are of the school that they are entitled to the good life if not by their efforts, then by their successful sibling's. They also contend that if their sibling/siblings are successful, the successful sibling's/siblings are OBLIGATED to support them.

There are successful siblings who feel that they must give their sibling/siblings a better life. The reasoning is that maybe such sibling/siblings "don't have the opportunity" they had so in their mind, they are under an obligation to support their sibling/siblings. Oftentimes, these successful siblings deprive themselves & their own families to support the less successful sibling/siblings, giving the latter a lifestyle the former feel that they deserve. This behavior can cause dissention w/the spouse & children of more successful siblings.

This behavior is very commonplace in large/very large families where unsuccessful siblings expect, even demand that their more successful sibling/siblings support them & give them a better life. Many successful siblings in large/very large families feel that it is DUTY to support their less successful sibling/siblings. It is not uncommon for some siblings in large/very large families TO LIVE OFF a more successful sibling/siblings.

However, there are successful siblings who maintain that since their sibling/siblings are grown, the latter ought to support themselves. They believe in temporarily helping & giving their sibling/siblings an arm up but after a while, the latter are expected to do for themselves. They are of the school that self-sufficiency & self-reliance are important components in adulthood. They furthermore argue that supporting grown people only encourages them to become dependent & entitled. They contend that THEY should enjoy the fruits of their socioeconomic success. They believe that their sibling/siblings can be successful if they strategize & work positively as they have. There are a few successful siblings who have DISSASSOCIATED themselves from their less successful siblings because the latter see the former as their personal ATM machine.