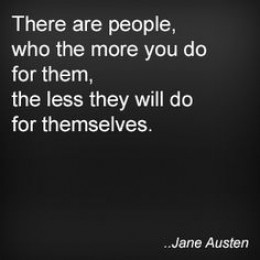 Because they....CAN. Yes, there are family members who are....well, moochers or the better term, parasites. There are those because they are related, expect others to support them & give them an easy affluent lifestyle. These leeches aren't about to work for themselves. Instead they find it much easier to depend upon their relatives.

This behavior is quite common in large/very large families but not so much in small families. In many large/very large families, relatives who are less successful want, even expect their more successful relatives to support them & give them a lavish lifestyle. In many large/very large families, there are siblings who socioeconomically leech off other siblings. In small families, there is more socioeconomic independence & it is expected in small families, that each member do for himself/herself.

Many family members view other family members as their IN-HOUSE WELFARE SYSTEM. They find it very time consuming to work & support themselves when there are other family members who will do the job for them. In essence, such family members find a socioeconomic buffer in other family members. It isn't unusual for these leeches, moochers, & parasites to live in relatives' homes, eating their food, & spending their monies w/o reciprocation. In their assessment, family OWES them because they are.....well, FAMILY.