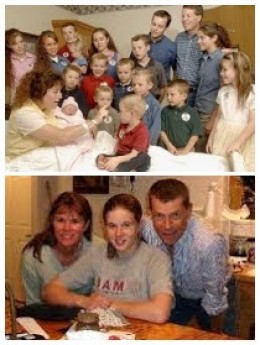 Parents who are socioeconomically solidly middle, upper middle, & upper class, not to mention possessing college, specialized, & advanced degrees & have small & medium families(1-4 children per household) oftentimes prefer timeouts & talking. They believe & practical constructive & intelligent disciplinary methods. They have the education & intelligence to believe that more cerebral forms of discipline & punishment are more beneficial to children than more harsher, forms of punishment.

However, parents who are socioeconomically lower middle, working, & lower class, not to mention possess high school & less education & have large & very large families(6-more children per household) prefer more harsher forms of punishment. These are the households who even practice corporal punishments. Such parents are of the school that harsher & even corporal punishments help children to shape up. They maintain that such punishments help children to man up psychologically so to speak. They also believe that talking to & timing out children are exercises in futility, even causing children to commit the same offenses repeatedly.

Affluent, highly educated parents believe in using intelligence in disciplining their children whereas poor, less educated parents believe in using brute force in disciplining their children. Another factor in discipline is family size. Parents of small-medium families talk to their children as a form of discipline because they have more individualized time to devote to each child. Parents of large-very large families use harsh punishments i.e. spanking, smacking, & even beating children because they don't have the time vested to devote to each child.