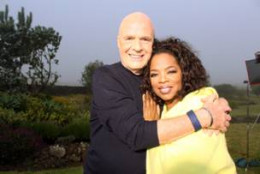 Both of course! Having the right amount of financial assets guarantee a civilized quality of life. When one has enough money to be financially independent,the world is his/her oyster for the taking. H/she do not have to depend upon others, especially for his/her subsistence. H/she has the power to create his/her own life on his/her own terms. H/she has more life and lifestyle choices. H/she can attain the best and most that life has to offer.

Having financial assets guarantee a luxuriant and civilized life instead of a subsistent existence in struggle, squalor, and want. When one has wealth, quality of life is immensely better. Mentally and psychologically, there is less stress regarding one's most primal living conditions. There is assurance that there will be food, clothing, and shelter- that's covered. There is further security that one's family is provided for in terms beyond the bare rudiments such as savings, investments, and other forms of securities. There is also assurance that the family needs are taken care of far into the foreseeable future.

When one has the right amount of financial assets, h/she has more purchasing power and is able to purchase higher quality items. He/she is able to travel and participate in higher cultural and intellectual activities. He/she can also provide a higher cultural level of life to his family. People with wealth are able to live in a more desirable, secure neighborhood. They can assure that their children have better health care and a better quality of education.

In addition to wealth, being of service to others is psychologically, even psychically rewarding. Studies show that random acts of kindness is both a mental and physical elixir which greatly increases the physical and mental health of the person performing the deed. When one helps others and goes beyond the self, his/her quality of life increases. Being of service to others is a reward beyond measure.