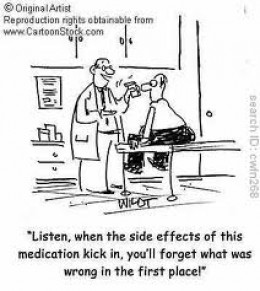 I do not know a single Vitamin or Drug that has no side effects. Vitamins are made from synthetic compounds not from real food therefore; they are no good at the first place.
If we are eating well we do not need any Vitamin supplements. I believe excess of everything is bad.
Leafy green vegetables (like spinach and turnip greens), fruits (like citrus fruits and juices), and dried beans and peas are all natural sources of Folate.
Some known side effects include nausea, insomnia, decreased appetite, flatulence, abdominal distension, difficulty concentrating and some bitter taste in the tongue.
All this info is in response to your question and not a medical advice. You should consult your doctor who prescribed the Folic acid for you. I wish you good luck.