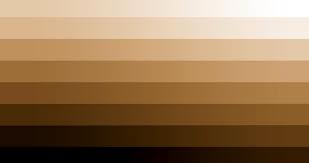 It was thought and believed that colorism has disappeared. After all, Black people come in various shades. Black people, no matter what color, is still considered to be Black in American society. Yes, colorism has existed to one degree or another throughout American history.

No, colorism has NOT completely disappeared. It exists covertly and overtly. There is still lesser representation of darker skinned Blacks in positions of influence and power in comparison to their lighter skinned counterparts. Lighter skinned Blacks in American society are viewed as more assimilable and less threatening than their more ethnic appearing counterparts. In contrast, darker skinned Blacks are viewed more negatively. Darker skinned Blacks are seen as more threatening and menacing.

There was a sociological study done in which lighter skinned Blacks were viewed as more intelligent, educated and affluent than darker skinned Blacks. Another study showed that lighter skinned Black males were more likely to be hired over darker skinned Blacks although the latter may possess better qualifications and/or experience. Yes, colorism is alive and well Let's discuss this.