Good morning, ahorseback. Poverty isn't nor of the above. Poverty is agonizing hunger, it is wondering if one is able to pay an essential bill. It is living in substandard housing. It is wondering if there is a downturn will one descend further through the socioeconomic cracks. It is when homelessness is almost a companion.

It is hopelessness and utter powerlessness, knowing that you are not living at the acceptable decent level. It is having the bare essentials, if that. Most of time, one is lucky if h/she has the essential. It is a "lifestyle" of scarcity, want, and doing without. It is having inferior medical/health care, inferior quality foods i.e. spam, canned foods, government cheese, fatty products, and not having good quality nutritious food because such foods are costly to the average impoverished person. It is wearing second-hand clothing and cast offs. If one has a job, it is a dead end, hellish, minimum wage job with no prospect of advancement. One also has to worry if the job will be phased out, outsourced, or computerized then one is in really a serious socioeconomic pickle.

When one is impoverished, h/she does not possess the necessary skills or education to obtain a decent paying job. So the impoverished is more likely to remain in his/her dire socioeconomic circle. When one is impoverished, h/she is considered to be society's outgroup or D group, totally undesirable. Poor, impoverished people are what the middle class are deathly phobic of becoming...... Being impoverished/poor is hell physically, emotionally, mentally, psychologically, even psychically. Being poor/impoverished= scant, scarcity, want, never enough even for the basics.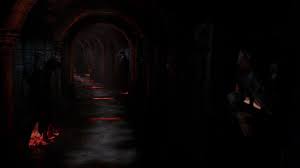 I am addressing real American poverty. There are American poor/impoverished who lead hellish lives. However, third world poverty is 100X worse than American poverty. Such people exist in the 9th, even 10th circle of hell. They don't even have the basics, they are drowning socioeconomically.