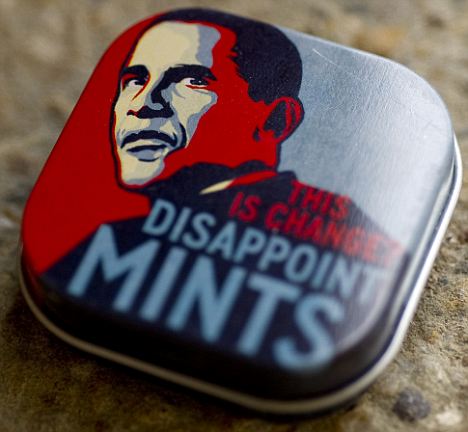 A true racist ? Is someone who can take an entire nation of people who have all but healed from whatever horrible remnants of true racism had existed for a couple hundred years and in the last forty to fifty years and all but HEALED ! AND THEN re-open those very same old and all but healed wounds , intentionally . Also , doing so with a direct and intentional will to harm a society , And here's the kicker , perhaps only liberals can answer this , He did so why ?

Because he comes from the nostalgia of pseudo- intellectual - divisive 1960's social re-engineering activist mentality , in other words , stir up the barrel and while everybody is busy hating , no ones watching what you're really doing , as you tear apart a constitution ?

And one more question , Just how pretentious is it to ask a question directly of "Republicans only " ? I'll tell ALL liberals something , I'm an older guy , 63 this next winter and I started out socially maturing as a liberal in the late 1960's and seventies during all of the summer of love stupidity , during all of the REAL social revolution in America , And I am damned ashamed of the bias , racism , and downright vitriolic hatred demonstrated of and by all liberals today !

THE REAL RACISTS IN THE LAST FIFTEEN YEARS , SINCE RACISM BEGAN IT'S NEW PHASE OF PRETEND PUBLIC DIALOG IN AMERICA , COMES DIRECTLY FROM THE LEFT ,IS PROMOTED BY THE LEFT AND WILL DIE AWAY FROM OUR PUBLIC DISCUSSION WHEN THE LEFT DECIDES IT HAS NO POLITICALLY CORRECT RESULT AND CAN'T ANY MILAGE ANY LONGER !