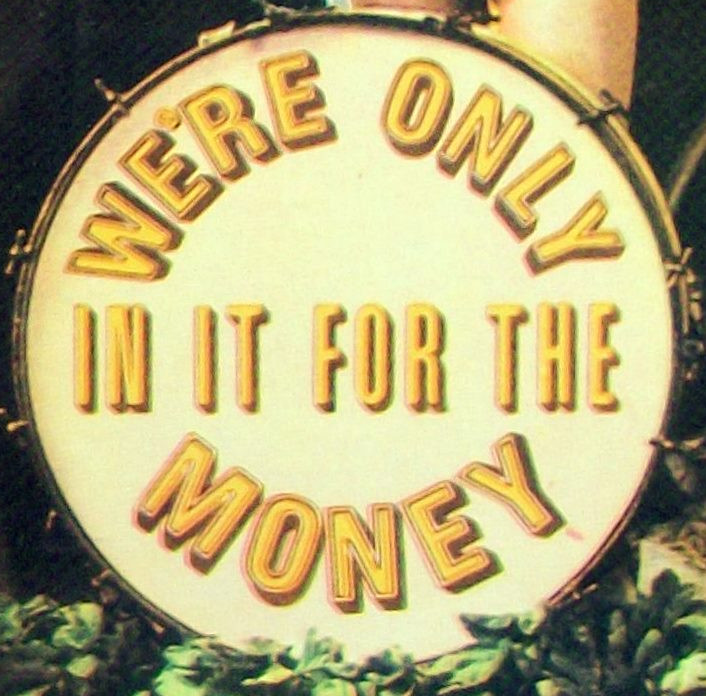 Ivanka's book Women Who Work, is a tagline & a promotional hashtag for the Ivanka Trump brand.

Donnie has had 33 visits to Trump-branded properties since his inauguration. Donnie also said that "greed is a good thing."

Donnies's grandfather was a pimp and tax evader; his father a member of the KKK. Donnie speaks the language of sexual assault. He has a pattern of behavior that is consistent with sexual predators. Trumpeteers didn't balk when he made a reference to dating his own daughter, Ivanka.

Donnie's school, the NYMA was governed with physical and psychological brutality. At home he saw how his father manipulated politicians with donations and was able to avoid military service because of a bone spur - which he can't remember which foot it was on - yet still was able to play sports.

Katie Johnson accuses Donald Trump and Jeffrey Epstein of having forced her to "engage in various perverted and depraved sex acts" and threatening to harm her and her family in 1994, when she was 13.

Religious conservatives who embrace Donnie is the height of hypocrisy. Pat Robertson would blast Mr. Clinton as a "debauched, debased, and defamed" politician who turned the Oval Office into a "playpen for the sexual freedom of . . . the 1960s." Pat Robertson in February 2017 broadcasted that people who oppose President Trump are 'revolting against what God's plan is for America.'


But the deafening silence of religious conservative on Donnie just shows that was all political kabuki against the Mr. Clinton and now religious conservatives have no credible morality whatsoever.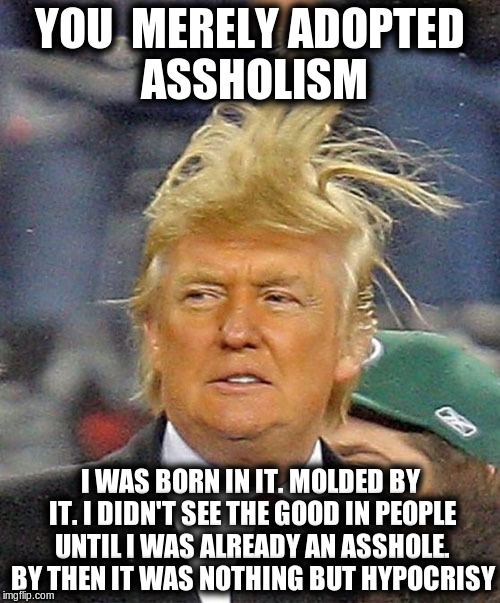 If you have a pre-existing condition,* your health insurance costs could skyrocket under Trumpcare.

AIDS/HIV, acid reflux, acne, alcohol or drug abuse with recent treatment, Alzheimer's/dementia, anorexia, anxiety, arthritis, asthma, bipolar disorder, breast cancer, bulimia, bypass surgery, C-section, celiac disease, cerebral palsy, cervical cancer, colon cancer, congestive heart failure, Crohn's disease, depression, diabetes, epilepsy, heartburn, hemophilia, hepatitis, high cholesterol, hysterectomy, kidney disease/renal failure, kidney stones, leukemia, lung cancer, lupus, lyme disease, lymphoma, mental health issues, migraines, multiple sclerosis, muscular dystrophy, narcolepsy, obesity, obsessive-compulsive disorder, organ transplant, pacemaker, paralysis, paraplegia, Parkinson's disease, pregnancy, rape, schizophrenia, seasonal affective disorder, seizures, sexual assault, "sexual deviation or disorder," skin cancer, sleep apnea, stroke, ulcers ... and that's not all ....