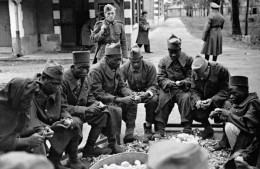 Everyone is prejudiced in some form or another. The prejudice may be overt or covert. There may be something about a social group that can create a strong visceral reaction in people whether is is race, religion, gender, sexual orientation, socioeconomic class, educational level, age, marital status, or other factors. There is going to be a social or cultural group which is going to create a negative visceral reaction to a certain degree for one reason or another.

For some people, a person of a different race is going to bring out negative feelings perhaps because one may fear this person because he/she is not the same race as the former. H/she can be considered strange, even to be deemed threatened because h/she is unknown. For others, it can be sexual orientation. May people who are heterosexual see LBGT people as a threat to their perceived idea of what a family is and/or should be. They also view LBGT people as abnormal because the latter is outside the so-called societal paradigm of what normal sexual structure is.

Members of a societal ingroup(the group that has status either through numbers or influence) see those of the societal outgroup(the group that has llittle or no status through numbers or influence) as anomalies or outsiders. Those of the outgroup rather racial or other are viewed as different, even threatening by those who are of the ingroup. To the ingroup, the outgroup is viewed as lesser, the other; outgroups are subjected to the perceived notions of the ingroup as inferior, often demonized and marginalized in addition to be considered less than human.

Humans always have an us vs. them mentality, mindset, and consciousness. To humans, us are classified as those who are simlliar to us in physicality, race, class, education, or other values. Us are liked and welcomed. To humans, them are classified as those who are divergently different from us. Them can be differently racially, religiously, and/or in varied ways. Them, in the human mind, consciousness, and mentality are those who threaten and/or unnerve us in one way or another. Prejudice in humans is based upon mistrust and fear of those who are different from they.