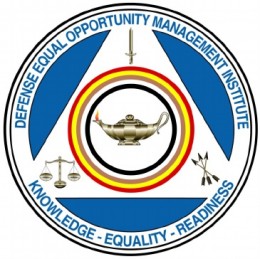 @ Brad: I'm the one with the red herring?

'In a large population of individuals… governments attempt to find the rare malfeasor [terrorist, for example] by assigning prior probabilities to individuals, in some manner estimating the chance that each is a malfeasor. Societal resources for secondary security screening are then concentrated against individuals with the largest priors' [1] Press, W.H., 'Strong Profiling is not Mathematically Optimal for Discovering Rare Malfeasors', in PNAS, vol.106: no.6 (2009) 1716.

AFAA 0910 EO & TI EPAC-3150 Extremism
Seven Stages of Hate
1 - Grouping - Irrational haters seldom hate alone.
2 - Defining - Symbols, rituals, mythologies.
3 - Disparaging -After constant verbal denigration, haters progress to the next, more openly hostile & bitter, stage
4 - Taunting -Time cools the fire of hate, thus forcing the hater to look inward. To avoid introspection, haters use ever-increasing degree of rhetoric & violence to maintain high levels of agitation.
5 - Attacking without weapons -prowling their turf seeking vulnerable targets
6 - Attacking with weapons, weapons that require the attacker to be close to the victim, which further demonstrates the depth of personal anger.
7 - Destroying- Mastery over life & death imbues the hater with godlike power & omnipotence, which in turn, facilitate further acts of violence. With this power comes a great sense of self-worth and value, the very qualities haters lack

a. Character assassination
b. Name calling & labeling
c. Irresponsive sweeping generalizations
d. Inadequate proof behind assertions

The FBI Drowning In Counter-Terrorism Money, Power and Other Resources – Will Apply The Term "Terrorism" To Any Group It Dislikes And Wants To Control And Suppress, WashingtonsBlog 12.2012 http://www.washingtonsblog.com/2012/12/ … press.html

Your digital debris left in the wake of the trail of every move you make cannot be scrubbed because the information hole in itself gives information that may lead you to become suspect.