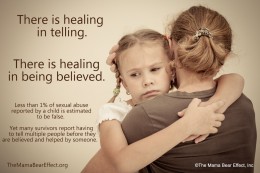 Yash, I'm not sure where you live but in the U.S. child molestation is a crime punishable by jail and being forever listed as a child predator.
Even other inmates in prisons are rough on known child molesters!
Waiting for someone to "recognize abuse" is not as effective as reporting it. Silence not blindness is what perpetuates most crimes.
Sometimes a person has to tell more people to get the help needed.