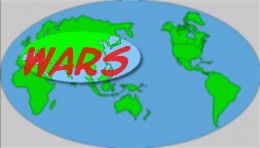 I question your question as it is filled with non factual innuendos.
What are these Extremist Trump Views?
What International Peace is there today?
How is Trump the merchant of hate, and who is he hating?


The biggest threat to international peace today are ISIS, and ISIL and Extreme Radical Muslim Terrorists.
Your Pakistan hid the 911 mastermind terrorist Osama Bin Laden? There are thousands more being given refuge in Pakistan. I would submit Pakistan is a key factor in international unrest.
And why don't you say that about your president, or Hillary Clinton?