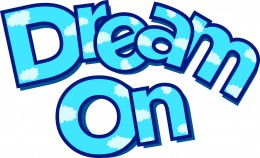 Racism exists and it is persists in the minds of the liberal and the left to be used as their hammer of Thor. By making everything look racist they are really making racism a political thing, not one of reality.

The MSM media has also put their political might, instead of just reporting the news they skew the news. It is not like white people aren't killed by the police, or beaten by the police, or even harassed by the police, but it is not on the MSM agenda. Remember, the old saying, If it Bleeds than it Leads. Well this is the same kind of idea. Blacks are a minority but not in the prisons and jails of the US. Are they all there because they are innocent but the police are racist? I don't think so because the other big numbers of prisoners are Latino, Mexican.

These two groups are more likely to be in gangs, and that makes them more likely to be involved in criminal activity. We have a two term Black President that means that over half the country wasn't against Blacks. The other half were mostly not Democrats. So where is the Racism? It is in the minds and deeds of the left.

If the blacks haven't reached equality in 400 yrs then maybe they have to look internally. Why is it that we only hear about the Blacks, not the Browns, or the Asians being picked on by the police. Even a black cop involved in shooting of another black is racist. I don't think so.
The left is using this Racism as a means to draw the sheep into voting for them,&their ultimate goal of making the US like Europe.
This whole PC mantra was started by them, but it is unilateral because the left by definition can never take responsibility for their own incorrectness. Calling people HOMOphobes is not only inaccurate it is politically incorrect, yet they are not held the same as the right, or even the center. Calling people RACIST is also not politically incorrect but the left is shielded from it.
They can do all the wrong things and not be held accountable, while they make outrageous claims against the right. And if anyone on the right calls them on it, they call them Racists.

For over the last 100 years, blacks have been given every advantage but they failed to improve from them. Meanwhile foreigners can come into the US&embrace America&prosper, while the blacks look the same as they did 100 years ago. In that time period there have been so many interracial marriages,&births that one has to look to find blacks that are pure blacks, & even farther to find ones from Africa!