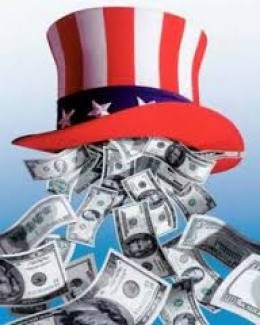 Adam
There is only one item to be saved from Obamacare, and that is pre existing conditions. Which could have been solved with a single definitive law, that could have been implemented immediately, instead of Obamacare which after 8 years is still not fully implemented. That will take until 2020.

I would be against naming the new plan after Trump.
BTW, the fact that Obamacare enables parents to carry their adult children on their plan is a weakness not a strength.

If adult children can't afford their own healthcare insurance, that means the economy is very bad. If the economy was good, then these adult children would be able to get jobs that could get, and pay for health insurance. These jobs would also give them the funds to payback their student loans.

The adult children of this century have been screwed by 28 years of bad presidents by both the democrats and the republicans.

I am once again, not a dem, or repub. I just like Trump basically because he is not one of those politicians that brought down the US.

The congress and the federal workers in the US have better retirement, health insurance, vacation, sick leave, personal leave, job security, and other benefits than those found in the private sector, Yet, it is the people that pay for these benefits.

Don't you think that private employees should have parity with government employees?

You can't make America Sick Again because it never got better, not in the private sector. And in the public sector nothing bad happens to them.
The government workers don't trust their own government, otherwise why did they form public unions on their employer?
That wouldn't work in the private sector, because private business can't print money, and unlike the federal government they can't go bankrupt.

My point is that the retirement and healthcare for the people in the country need to be leveled, and not have government workers getting special treatment.The lowest GS1 step 1 federal worker gets around $11 an hour. But the benefits are spectacular compared to private sector workers making the same hourly wage.

Finally, your supposition of what Trump is going to do is just liberal spin.
Feel free to delete my comment for any reason.