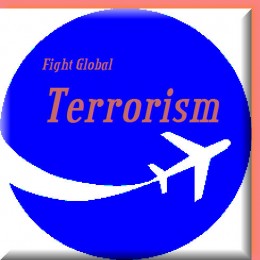 The liberals don't care about anyone but their party. They use their loyal party voters to get the politicians they want to have in office, and then they look to see what their elite fundraisers want them to do in office.

The EO was 90 days, they call it a ban. They avoided the security reasons for the 90 days. They focus on those refugees and immigrants that have visas, but they made it sound like all the immigrants and refugees have a right to demand entry into the country, and they don't. But, that is not what the liberals want you to know.

And PC has turned criminals into de facto citizens, and in California they even give them driver's licenses. On top of free education, free medical, and welfare. They don't want the voting polls to know that illegals are voting so they cry discrimination because having a photo Id is too tough for their voters to get. Yet, anyone on welfare has to have one.

You know what they call undocumented immigrants in Mexico, Jailbirds.
There is no reciprocity between the US and Mexico. Yet, illegal aliens can demonstrate against the US in Los Angeles, burn American Flags and Fly the flag of Mexico. All while they are demanding stuff from the US.

The liberals talk about discrimination with the ME refugees, but everyone of them getting into the country is one less legal immigrant that will be turned away.

The liberals don't want a border wall, and that wall won't help when liberals want to airlift right into your neighborhood. At the same time, the question how the wall is going to be paid for, that they are spending big bugs on these refugees.

President Obama said, that diversity is the strength of the US, but he didn't say anything about allegiance being the core ingredient. And ingredient that is not forthcoming from these refugees. They want the US to be their Islam in the West. They have already started that in Europe.

The liberals also blame Trump for the recent threats on the Jews in the US because he got them mad. Really, what were they before even before 911?

President Obama went around the world apologizing for the US, President Trump is going to undo that Obamaism.

We are next.