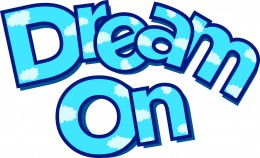 ptosis
Why did the left bother to whine and whine for a special prosecutor, and still wants to bypass the that prosecutor? Where is the sine qua non of Trump, Russia and the Trump victory? How can Hillary and the left claim she is the president, not Trump, because she won the popular vote by 3 million votes?

The Wiki Leaks, the alleged DNC hacking, nor anything else affected the voters. The voters that supported Hillary never changed their vote, and they would still vote for her today.

She will never be president, no matter what happens, because the US is an adult country, and we don't do do overs.

The only voters that might have changed their vote were the Bernie Sanders supporters, who got screwed by the DNC. They voted independent and it is reflected in the voting tally. They did very well, but they never have a chance as independents to do anything but spoil the election. Like Ross Perot did.

Trump worked the swing states, while Hillary did little campaigning since "winning" the primary. She had no message, or goal except to hate Trump. That is also what the left did, and still do. Although, the left should have had a platform for the people and the country, but they didn't. And they still don't have one today.

In your hearts and minds, you have to know that Hillary Clinton was not any more of a president, than she was a sec of state.

Both parties in the last three decades have been responsible for the decline of the US, and the 2008 bottom for the economy which we didn't recover from during the Obama years.

Trump is was not a politician when he ran for president and defeated 17 of the best politicians that the Republicans had to offer. The Russians didn't help him win the primary, and if he didn't win the primary, game over.

Even after winning the primary, some rinos kept attacking him, and they might as well switched to the democrat choir. They whine like them, so they should stand with them.

Trump didn't have anything to do with the choices made by Hillary, the DNC and Obama. Hillary chose to avoid the FOIA by having her own private email server, knowing that all of her state dept info would go through it. Trump didn't have anything to do with the DNC successfully conspire to take Sanders out of the primary.

There is no nexus to Trump or Russia being able to change the voter results in 2016. Consider also that the Obama investigation of Trump started even before he won the primary. Clearly to do a Sanders on him.
EVIDENCE, NEXUS, ??