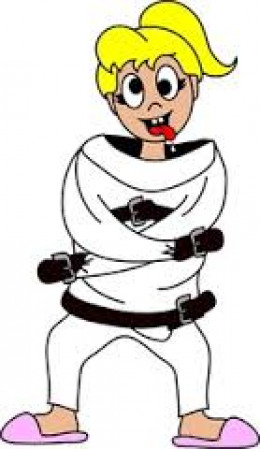 Well Oz......Basically, part of the answer to this is in the title of your question, "Psychopath." My precious & wise late Dad always insisted, "There's someone in this world for EVERYONE." Of course, my Dad was 100% about love & tolerance. This is what he would tell my sister and I when we'd make faces about the WEIRDO down the street that such a nice lady was married to.....
However, there probably is more truth to that than we might like to think. I'm going to take a wild guess here and sort of figure these crazed murderers, rapists & death row residents are not exactly attracting sane, civil, self-assured ACADEMICS of the female species. I could be wrong, but I doubt it!
With this in mind, allow me to elaborate. As much as I love "dashing scorpio," just let me say this particular breed of females goes way, WAY beyond having a penchant for the "bad boy image" (think James Dean please)..OK? In my day, being sweet on a bad boy meant he rode a motor cycle & maybe made your parents nervous!
Yes, I know, There are flocks of these lovely female creatures who write to, propose to and want desperately to meet these fine gentlemen. There's ANOTHER word we should probably take note of: "DESPERATE." Know what I mean, Oz?
Courageous as I am, I will be completely free of political correctness here and just SAY IT. These women are the perfect counterparts to the men we speak of.
They are psychologically, mentally, emotionally, spiritually & (somewhat) physically damaged goods. Period, the end. In their own sick little (and I DO mean, little) minds, these men represent mystery, excitement and undivided attention. All the things their main reading material of comic books has them fantasizing about, This man, they think will be so so grateful to have a sweetheart, they will LOVE them and send them letters and drool longingly at them through the little window as they exchange their sweet nothings over the prison phones......Oh, be still my heart..... Their only competition is "Bubba" in the next cell, but they don't care about that.
In short Oz. Rest assured these broads are simply Looney Tunes.....and looks like my Dad was absolutely correct. Next question?