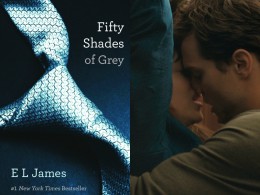 I think sexist is often in the eye of the beholder.
This is especially so when it comes to things like porn. Some folks feel all sex for entertainment purposes is sexist because (men) are overwhelmingly the customers.
In some cases there are double standards such as if a woman is seen performing an act on a man it's sexist but if a man performs the same act on a woman it's not sexist.
If women go to a male strip club or hire a male stripper to attend a function where they are grabbing at the guy, yelling, and tossing money at him it's considered "fun".
If you do the opposite with men hiring a woman instead it's sexist.
You take the book "Fifty Shades of Grey" which sold over 20 million copies and was primarily bought by (women).
The first movie grossed over $500 Million! The subject matter is about a man who enjoys tying up women, beating them with whips, and a host of other things. The woman obeys as a sex slave for him.
The book was written by a (woman) for women. No one called the book or the movie sexist. I suspect if this had come from the mind of a (male author) it would have been viewed differently by many folks.
As for pornography enhancing relationships I suspect it depends on the couple and what type of porn they choose to watch. Contrary to what many may believe it's not all the same. Everyone who watches porn has their own level of what "tasteful" porn is I suspect.
Much like readers of Hustler Magazine were usually not the same customers of Playboy or Penthouse Magazines.