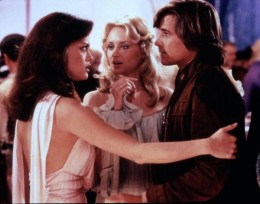 The older you become the more difficult it is to find someone of your own age who has never had children. If having (no children) or only a certain number of children is a "must have" it's just another way of screening out. The more requirements one has the less options.
Having said that everyone is entitled to have their "preferences".
I've heard of women who won't date men shorter than them. Some guys won't date women who are overweight. Some folks won't date drinkers, smokers, or even someone who has been divorced.
I once knew a woman who said she would never want to date or get involved with a man who has had a vasectomy.
Personally speaking I've never ruled out dating someone because they had children. What determines how far the relationship goes is how they handle balancing raising their children and making time for the relationship.
Another factor is if there is any on going drama between them and their ex. It's usually the (adults) that cause problems in such relationships. If you're 'in love" you're going to make "exceptions".